Turbofan performance and durability in its DNA
Convection Ovens
Turbofan convection ovens are designed for ease of use, increased application and future-proof durability. Market leading tray spacing for greater product versatility – be it chocolate cake or prime rib, you can rely on the quality componentry and features to deliver results that are effortless, flawless and, most importantly, consistent.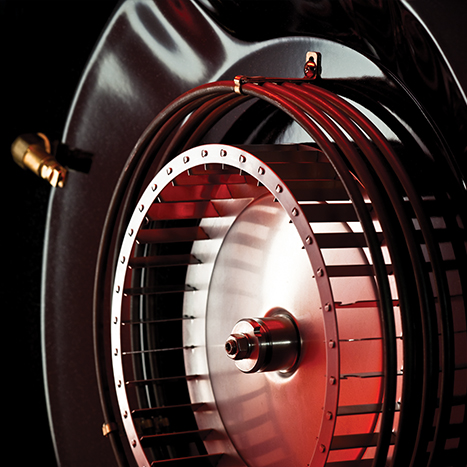 At the Heart
True to the Turbofan tradition, our high performance bi-directional reversing fan systems achieve better than ever evenness in cooking and baking results. With an array of power choices ranging from single velocity for the simple bake, single or twin bi-directional fans for when speed and consistency is crucial – Turbofan has an expanded range of convection ovens to meet the demands.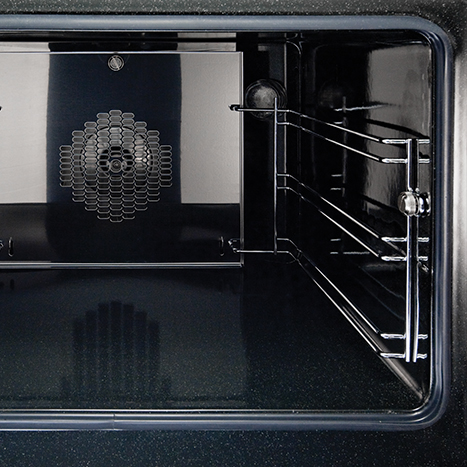 Oven Chamber
Our impervious porcelain black enamel chamber is not only easy to clean, but holds the heat – another clever feature to why Turbofan convection ovens cooks products faster. Vitreous and perfectly sealed, creating a superior finish made to last.
Turbofan offers industry-leading tray spacing for product loading versatility in all series ovens. Racking systems are anti-withdraw, anti-tilt and feature a long 70% telescopic reach – the space within our oven cavities is fully functional for all applications.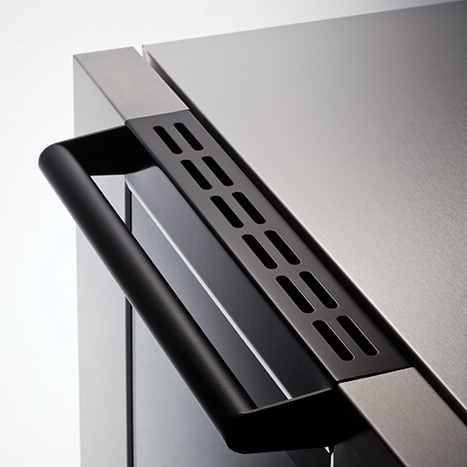 Smart Door
The intelligent design of the Turbofan Series is epitomised by our door design, with all ovens having a unique easy clean door glass system allowing the operator to complete a quick daily wipe down with absolute ease, perfect for the front of house cooking display.
Safe-Touch vented oven doors feature low-emissivity heat reflective coated inner glass that limits heat absorption and the amount of heat being transferred to the outer surface of the glass panel.
Incorporating a venting door designed at the top to allow heat to further dissipate as it approaches the second glass panel to create a safe-touch door surface, minimising risks in any busy kitchens.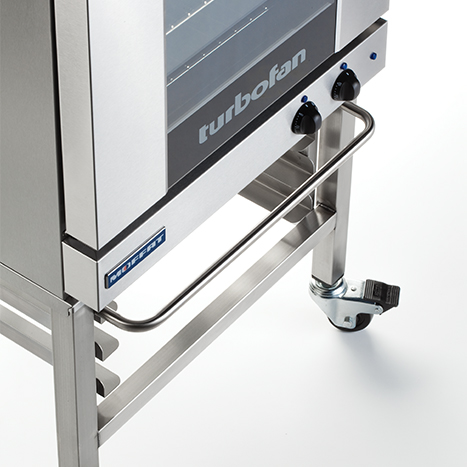 It All Stacks Up
Single ovens can be placed on counter-tops, or mounted on dedicated Turbofan stainless steel stand, accommodating to the ergonomic considerations around the kitchen.
When things get busy sometimes an increase in capacity can be limited by lack of options. Turbofan recognises capacity increases are often required within the same footprint – that's why our units are stackable, allowing more power, greater versatility and increased productivity.
Choose how you would like to use your oven
Ease of use has been a major focus in the Turbofan convection oven range, with the choice of control interface across all series.
Take Control